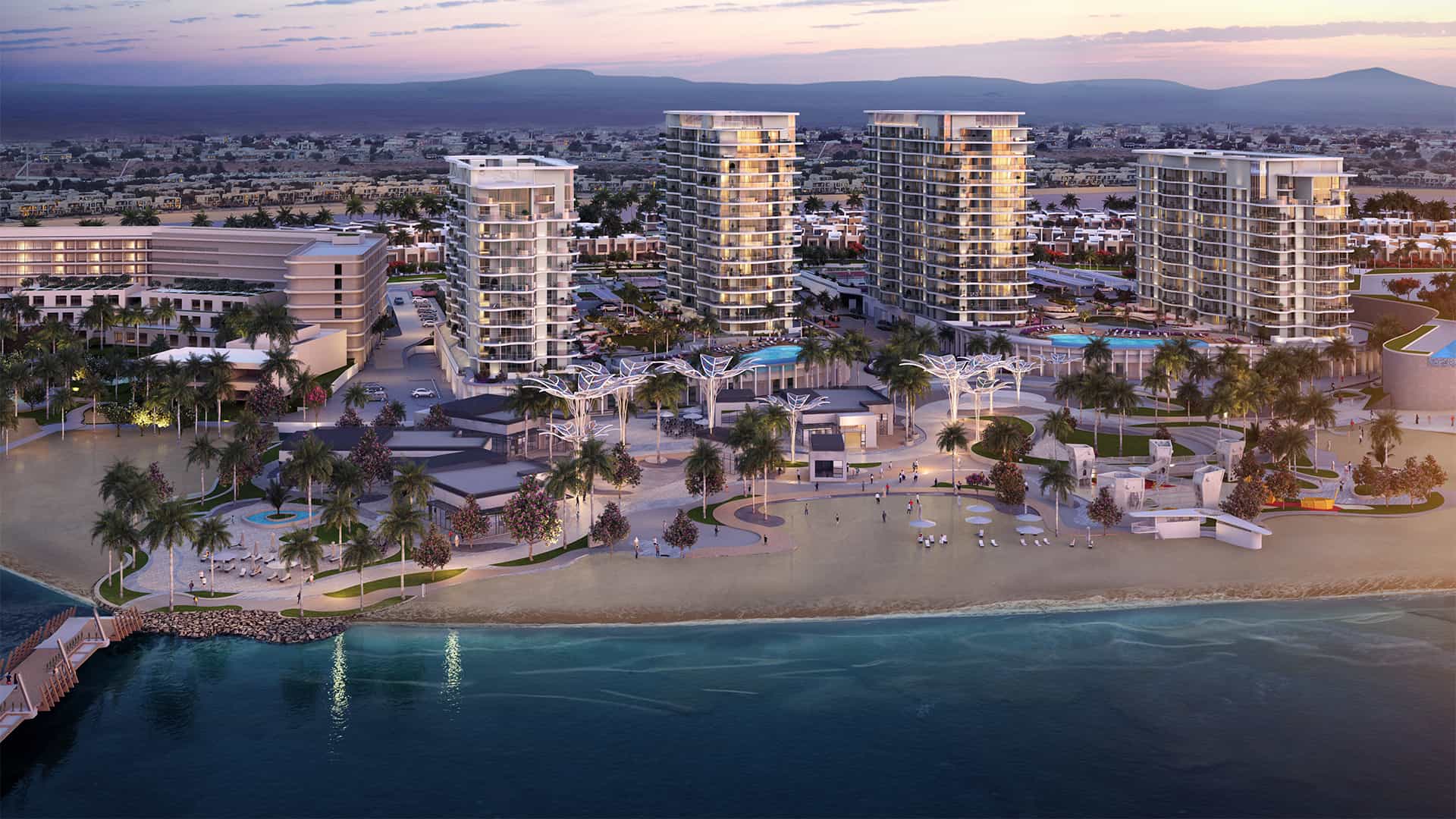 The Bay Residence Is Designed To Exemplify And Accentuate The Idyllic Natural Environment of Ras Al Khaimah.

The Bay Residences is on the prestigious Hayat Island of the Mina Al Arab, with the best-in-class amenities the region has to offer, superb beach views, and the breathtaking expanse of the Arabian Gulf.
Refreshing greenery with scenic ocean views.
Stunning Sea Views, Harmonious Interiors and In the Centre of it all.
Payment Plans
10%
Every 6 Months from Completion
3%
On Booking
7% within 30 days of booking.
0.5%
Monthly for 24 months.
0.75%
Monthly for 60 Months after Handover.
3%
Annual instalments till handover
5%
Annual instalments after handover
*Offer valid for limited time only.
Register Your Interest
The prestigious InterContinental Mina Al Arab Resort is located on Hayat Island, with 350 guest rooms and suites, as well as dazzling facilities that include a health club, spa, two swimming pools, fitness centre, and a selection of restaurants.
Hayat island features exciting water aspects, a fantastic waterfront promenade, seafront dining and retail, scenic cycle and pedestrian paths, all revolving around a prime position and spectacular vistas that surrounds it.
ABOUT MINA AL ARAB
Ras Al Khaimah's Premiere Waterfront Community
A Master Community developed by RAK Properties
A luxurious, fully integrated community that offers the finest in waterfront living, Mina Al Arab is a blissful getaway, located in the beautiful natural surroundings of Ras Al Khaimah's pristine coastline. Mina Al Arab comprises six districts, spread across the mainland shoreline and two man-made islands creating a fascinating destination that provides residents with a welcome retreat, whilst also offering the very best of vacation living.
Mina Al Arab was created with the environment in mind, with pristine beaches, numerous areas of lush parkland and coastal wetlands devoted to preserving and showcasing its natural beauty. Surrounding residents with the beauty and diversity of the natural environment, the community aims to encourage a lifestyle where relaxation and healthy living come naturally and is the perfect place to call home, for families and young professionals alike.